Hi! Welcome to the Studio of Maija Baynes.<![if !vml]>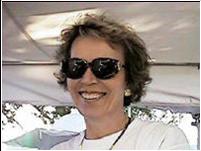 <![endif]>


This site will give you some background on Maija and her work. First of all, her name is pronounced "My-a", though she will answer to anything.
Maija studied at the Paier School of Art in Connecticut, graduated from the University of Georgia in 1964, and further studied at the University of South Florida. Her early career was spent teaching art in the Georgia and Florida School Systems, and later in designing needlepoint canvases for the NeedleBug Company of Virginia.
Maija is a full time professional Florida Artist. She has been exhibiting her art for over 27 years. I guess we would call her a survivor. She still loves it, and says she will continue to exhibit outdoors as long as she gets a "kick" out of it.
She has exhibited with the Miniature Art Society of Florida, the Florida Watercolor Society, the American Watercolor Society, and in 1986 she was accepted as a Signature member into the highly prestigious National Watercolor Society. She is a member of the Florida Plein Air Painters. Presently, she works entirely in oils.

IMPRESSIONISTIC PAINTING with a contemporary feel is a good way to describe Maija's style of work. Maija likes to paint on location. She responds to everything around her. In these paintings, she uses her environment, color, composition, and her own emotions to create the essence of the place she sees in front of her.


HER PERSONAL LIFE: She loves to paint. She loves being outdoors. She loves people. She says, "I enjoy talking to anyone who will listen. I 'like' to listen, and understand what makes them tick. I really love a good laugh.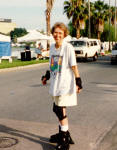 She has the uncanny ability to find the quirky side of things. She really likes to play. A few bumps or bruises won't stop her. It makes the experience that much more memorable.

ARTIST'S COMMENT:
"My paintings are also influenced by a memory of a place I have been, or an experience I have had. Through my paintings, I hope I can share this experience."

"Thank you for your interest. I hope my work will enhance your surroundings, and give you many years of pleasure."